Team
Fahy Travel Team
We have a dedicated Weddings Abroad, Honeymoons, Longhaul and Cruising departments and run regular promotions at our offices at 2 Bridge Street in the heart of Galway City.
If you are looking for excellent service and the best value give us a call on
091 594747
or email: info@fahytravel.ie
Our People
Maura Fahy
Managing Director
Maura has been involved with travel for the past three decades. Currently on the Board of the Irish Travel Agents Association, she has a keen interest in every aspect of the business. Fahy Travel Worldchoice are founder members of Worldchoice Ireland and Maura is a member of the negotiating committee looking for the best products and services for our customers.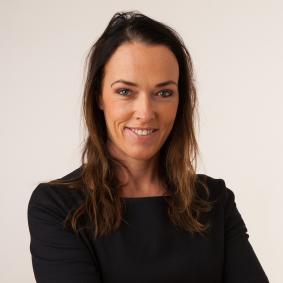 Caroline O'Toole
Manager
Awarded 'Top Sales Consultant' for Caribbean Collection, Caroline enjoys every aspect of the travel industry. She is well travelled and highly trained, and believes that excellent customer service is the key to satisfied customers. Great for Cruising, honeymoons and family holiday recommendations in Europe and across the globe.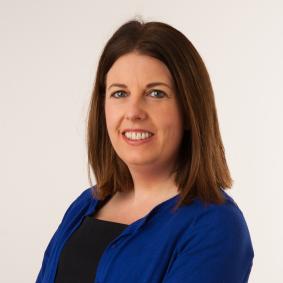 Lynne Casey
Senior Travel Consultant
One of our longest serving staff members, Lynne has travelled most of Europe, visiting all of the top holiday resorts, as well as the Caribbean and US. She has also been to several of the top ski resorts in Andorra, Austria and France. In recent years, she has been on Adventure Holidays to India, Costa Rica, Panama, Vietnam & Cambodia.
Michelle Lyons
Senior Travel Consultant
Having lived and worked abroad in Australia and Spain, Michelle our Adventure Expert has travelled to every continent. With extended visits to South America and Australasia, she has great expertise in both locations with Tucan & G Adventures. She also travelled Vietnam & Cambodia, Costa Rica, Panama, Cuba, India & China all on Adventure Tours She also has a keen interest in marketing & organising in house promotions
Fiona Flaherty
Sales & Marketing Consultant
Fiona has over fifteen years experience in the travel industry specialising in Cruise Holidays. She has cruised with numerous cruise lines including Royal Caribbean, Celebrity Cruise Lines, MSC, NCL, Holland America, Azamara, Cunard, Fred Olsen & Silversea. She has also visited a wide array of long haul destinations such as the Maldives, Mauritius, South Africa, Dubai, Alaska, Hawaii and mainland USA.
Kaspars Kivlenieks
Travel Consultant
Kaspars is in his second year in sales and had travelled extensively in this short period of time. Recent trips include Iceland, China, Thailand, Dubai, Skiing plus a cruise around the UAE. He had been to many popular summer sun destinations and loves his City Breaks. He enjoys exploring & experiencing new destinations. He was nominated as 'Best Newcomer in Travel' at our recent Annual Worldchoice Conference. He is passionate about all things travel!
Margaret Gibblin
Junior Travel Consultant
New to the sales team, Mags is enjoying her new role and comes with a wealth of personal travel experience. Having lived in both Australia & Dubai, she has also travelled throughout Italy, Croatia, Turkey, Lanzarote and skiing in Austria. She is passionate about City Breaks and has just returned from Berlin, She won 'Blogger of the Year Award' in a competition with TUI for her report on her trip to Lanzarote.
Caroline Kennedy
Accounts Department
Caroline – when she's not looking after the really important stuff! – is a keen traveller who loves her city breaks. She helps the sales team from time to time with recommendations and accommodation choices.